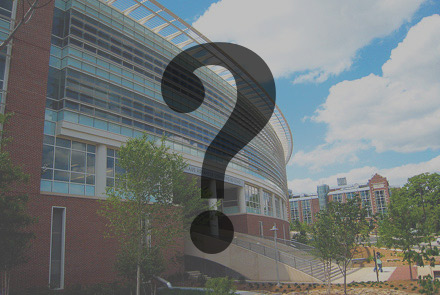 The solution?
Meanwhile, office buildings across the city sit empty every night, often with lights and air conditioning left on, while thousands sleep on the streets. What if these spaces could become temporary homeless shelters, providing a safe place for the homeless at very low cost? How practical would such a project be? What risks would it involve?
Could these building be used as homeless shelters?
Resources
Safety Guidelines
When the shelter is open, staff must be on duty. When on duty, all staff must be alert and attentive to the activities at the shelter. Sleeping when on duty is prohibited.
Shelters must ensure that residents are safe and secure within the facility. Entrances to the shelter must be secured against unwanted entry. Emergency exits must be equipped with an alarm to alert staff of unauthorized comings and goings.
All shelters must designate an evacuation site. Evacuation plans, which all staff are familiar with, must be in place and explained to each resident upon admission or as soon after as possible. Diagrams of the evacuation plans must be posted in plain sight on the walls and/or doors of all sleeping and communal areas.
Shelters must ensure that no environmental hazards such as chemicals and cleaning compounds are present. Hazardous materials and objects must be inaccessible to residents. People using the hazardous materials must be educated on the hazards associated with the products used, and the safe handling, storage and disposal protocol for the products.
Children may enter kitchen and laundry areas only when accompanied by an adult.
Mattresses must be covered with a flame-retardant and moisture-retardant material. Window coverings, upholstered furniture and any carpeting must be composed of materials that are flame-resistant and retardant.
Shelters must have a maintenance plan that clearly specifies the manner in which cleaning, preventive maintenance, emergency repairs, routine upkeep and long-term replacements are to be done.
Dangers in Homeless Shelters
Rape:
Some homeless shelters are designed specifically for women and children; however, space is sometimes limited, and women are forced to choose between staying in a coed shelter or sleeping on the street. Both adult females and young girls stand the chance of being raped at night in some coed shelters. If the shelter is overcrowded, then staff and security can't keep an eye on everyone.
Stealing:
Not all homeless people are in the exact same situation: some are newly homeless while others have been on the streets for years. Homeless people who carry around a certain amount of possessions may be afraid to sleep in homeless shelters because others might steal the few items they still have. Human predators who literally have nothing may steal gloves, coats or tiny amounts of money from other people trying to get some sleep in the shelter.
Violence:
Homeless shelters may lack proper security. When a roomful of tired, hungry and cold people get together, then it doesn't take much for one person to get out of line and for a fight to break out. People can get hurt or even killed when guns or knives are involved. Sometimes mentally ill people in homeless shelters who cannot afford their medication can lash out at others for no reason at all.
Sickness and Disease:
Since homeless people lack medical care, a homeless shelter can be filled with people with colds and the flu and other sicknesses. These people are sleeping in close quarters, so the odds of passing germs around the room is great. Some homeless people may not even realize that they have a disease -- sexually transmitted diseases, HIV -- and may pass the disease on to other people who they meet through unprotected sex or shared needle use.
Useful Software for Managing Homeless Shelters
There exists software that can help track important information related to residents, employees, volunteers, donors, etc. that can streamline operating a shelter.
Useful Contacts
ATLANTA:
BARCELONA:
Citations: